Meridian DSP8000XE - Available from March 2022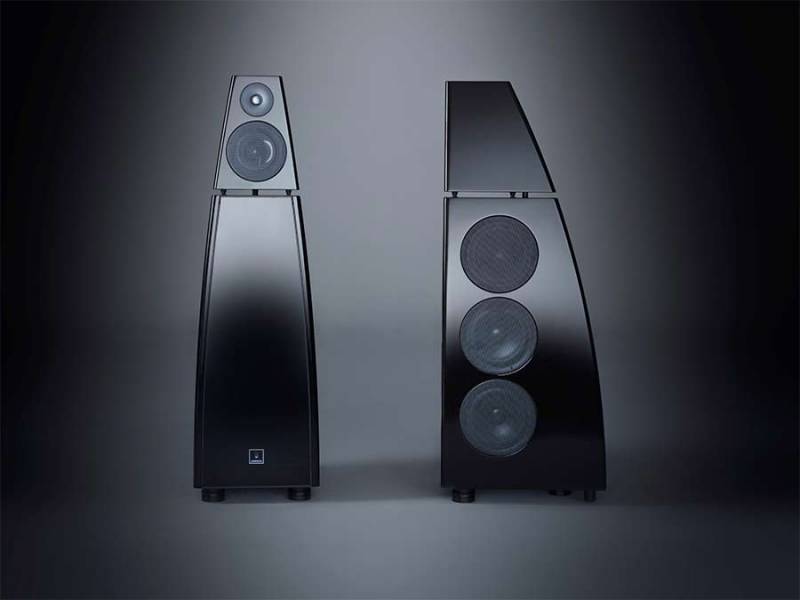 The first product to emerge from Meridian's groundbreaking Extreme Engineering Programme is the DSP8000XE; a result of years of investment and research at the extreme edge of audio design. The DSP8000 XE represents a major advance in the design and performance of Meridian Digital Active DSP loudspeakers, achieving a level of sound-quality which exceeds that of any previous Meridian loudspeaker.
The outstanding fidelity, dynamics and sheer power of the DSP8000 XE Loudspeakers means they deliver an incredible experience in cinemas and listening rooms alike with 1,740W per speaker. Tweeters are constructed from beryllium and feature waveguides for unmatched performance. They share amplification with new midrange drivers (Class A/B, 150W each) while ultra long throw woofers are powered by 240W of Class D amplification.
The Select finishing option gives you the choice of blending them into the room with a complementary finish or standing out with a bold, vibrant colour, finished in matte or gloss.
Features include:
BESPOKE SIGNAL MAPPING
Meridian Bespoke Signal Mapping utilises digital signal processing to apply tailored crossover filters that are designed specifically for each configuration of drive units within a loudspeaker.
E3 BASS
Meridian E3 Bass uses specifically designed filters to expand, extend and enhance the low-frequency response of the loudspeaker.
FFA
FFA (Full Frequency Alignment) is a combination of digital filters and delays to correct the group-delay of a loudspeakers. It ensures that all frequencies reach the listener's ear at the same time.
Q-SYNC
Meridian Q-Sync deploys Meridian's multiple "First In, First Out" buffering system which minimises jitter, ensuring perfect timing and improved clarity.
PRO-ACTIVE BASS
Meridian Pro-Active Bass protects the bass drivers from over-excursion, ensuring maximum bass output without damaging the drive units.
PRO-ACTIVE THERMAL
Meridian Pro-Active Thermal monitors the audio being sent to the mid-range drivers and tweeters and limits the overall volume of the loudspeaker if there is a risk of the drive units getting too hot.
TRUE TIME
True Time is Meridian's proprietary Apodising Filter that avoids pre-ringing and cleans up the effects of early filters, converting pre-echo to post-echo.
TRUE LINK
Meridian True Link is an encryption method for transferring high-definition digital audio over SPDIF connections. It allows secure movement of digital audio whilst ensuring that the SPDIF clock signal can be transmitted with minimum degradation.
FREE-Q
Meridian Free-Q is used to compensate for acoustic problems associated with specific loudspeaker placement conditions.