Bassocontinuo Audio Racks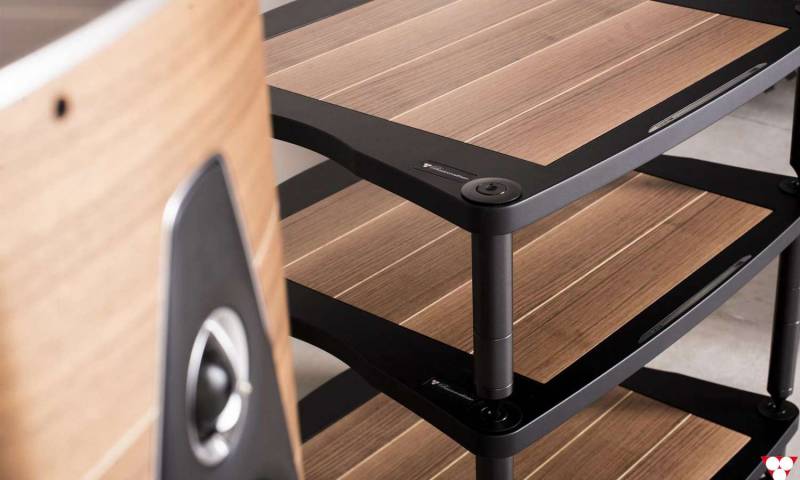 Bassocontinuo offer a stunning range of hifi racks built using traditional Italian craftsmanship and only the best materials. Designed to extract maximum sonic performance from your audio equipment with outstanding attention to detail, they are the product of a relentless research and development programme. With a range of sizes, shapes and styles, you can find the perfect rack to suit your home and your equipment. From minimalist designs to ornate, detailed ones, there's a rack to fit any décor and any budget.
Exotics like Carbon fibre, Delrin, Torlon and Fenix are just some of the materials employed in the pursuit of the best possible rack system. Bassocontinuo expend significant resources into finding the best ways of isolating your equipment from sound degrading vibration and resonance, so only the cleanest possible signal reaches your amplifier.
Bassocontinuo offer a wide range of configuration options including the rack style, number of shelves, shelf spacing, finishes and more. Even better is that most products are fully upgradeable after purchase; so it's easy to add more shelves as a system evolves or even change the rack from a vertical to horizontal layout.